Sujet: Just befor breakfast in the corridor (free) Ven 25 Nov - 3:54

---

Six o'clock, I just wake up. My alarm clock rings and I stop it. Get out from my bed and I wear my wizard dress. No one into the common room, perhaps everybody's still sleeping at that hour, it's a little bit early into the school.

When I arrive into the corridors, I find several persons. I don't mind about them for the moment and still walk to the grand room for breakfast. When I can see the room, a person stops me. I don't know what he (or she) wants.

- « Hi ! What? Do I have spinach on my teeth? »




_________________






J'ai entièrement confiance en toi, ne me trahis jamais. Tu es l'un des seuls en qui je crois et devant qui je me montre telle que je suis. Les autres ne me connaissent que sous mon apparence lunatique, capricieux et solitaire. Ce que je suis mais pas que ... (song: Draconian - Bloodflower)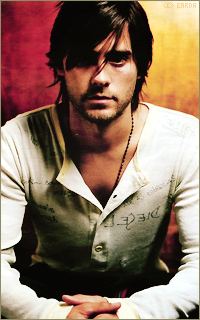 Sujet: Re: Just befor breakfast in the corridor (free) Ven 10 Fév - 19:12

---

We came back to Hogwarts few weeks ago. Bad or good behaviors of past year are the same this one. Take your magic wand, books, ink and parchments and you are ready to magic work. Never forgot to wake up with bad teacher or you will seriously regret that.

So, I'm Edward Poufsouffle and proud to be. I was in my Hogwarts'ancestor house and for a new night I've forgotten to sleep to work. Six o'clock, I haven't time to sleep now. So I throws potion's book and my homework into my bag and listen my stomach which wanted eating.

I saw my best friend Serena who was very earlier on this morning as me. I wanted to scare her and jumped on. She wasn't afraid and be aggressive. Nevermind, I'm happier for two.

-" I don't know maybe I should look!"

I succeed to steal her a kiss and be so much more happy. That was a good day'starting but she may have revenge.



_________________


Grâce à nous les quatre maisons de Poudlard s'entendent plus ou moins!


Sujet: Re: Just befor breakfast in the corridor (free) Mar 21 Fév - 2:40

---

Do you know who I am? No?! Not really? Oh come on ! You know all of my ancestors, Lord Voldemort, Salazar Slytherin ... any of these names remind you something? Yes ! Of course you do. So I am Serena Slytherin, I know it sounds like snake ... and you're not so wrong ! That's my symbol and the symbol of my House in Hogwarts.

These day I just came out from my bed and after a while and lots of corridors and stairs I was waiting in front of the door few minutes before to have breakfast with the rest of the pupils. While I was waiting for breakfast, Edward arrived next to me and kissed me on my lips in one discrete second. Of course it was a forbidden kiss and I was so supprised but not really disappointed. Why should I be? He was my friend, my best friend although, and I liked him. Smilling to my friend, I say him hello.

- « Have a try if you would, but I am not sure to be such a lazy girl. »

I came closer to Edward and passed a hand on his back slowly with a tiny cute smile on my lips. It was so funny to begin the day in a confused situation with my bestfriend Edward.


_________________






J'ai entièrement confiance en toi, ne me trahis jamais. Tu es l'un des seuls en qui je crois et devant qui je me montre telle que je suis. Les autres ne me connaissent que sous mon apparence lunatique, capricieux et solitaire. Ce que je suis mais pas que ... (song: Draconian - Bloodflower)
Welcome into hell, I'm
Contenu sponsorisé

Sujet: Re: Just befor breakfast in the corridor (free)

---